PuN K
website



FACTS about this website:


I put whatever I fucking want on it.

I don't have to put SHIT on here if I don't want (it's my fucking site), but no one can keep me from doing what I WANT on MY OWN WEBSITE.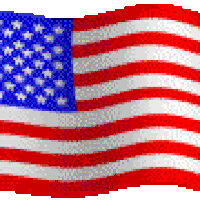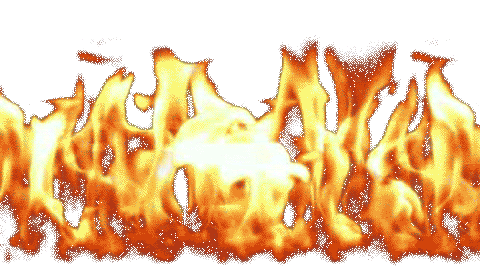 if you are a cop leave this site immediately.





Here's a graphic i made with a stolen copy of Adobe Photoshop (FUCK u if you're an enslaved anti-piracy fuckwad -- I stole it. Deal with it.)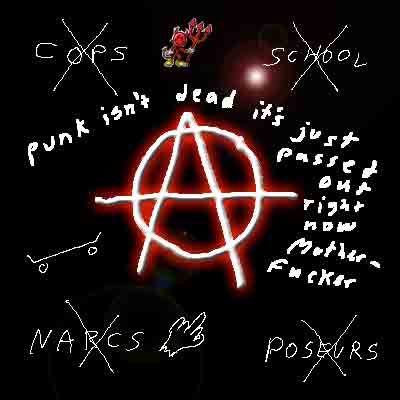 Places to Squat
Public Libraries are a good place to hang out during the day, but are filled with mindless zombies usually reading magazines or children researching their false history for school/prison. A train station is better, but sometimes you can be attacked by other punks who dress and look different. That's the way the cookie crumbles though -- you don't get a free pass. You are not special. You are just another number. Life's not fucking fair. Get over it.


Politics
Even though I think all politicians and IDIOTS who follow the corrupt media should be crushed in a vice grip, I would like to encourage everyone to write their local congressman and demand them to legalize drugs.


Music
I really don't fucking care what other people listen to as long as I don't have to hear their bullshit, but NOFX isn't fucking punk.


How to Sneak Out
To sneak out, make sure:
- Parents are asleep
- any pets are asleep
- you wear all black
If your bedroom has a window, you can usually quietly slide it open and get outside.


How to Steal
Since this country can't take care of it's own fucking people, some of us (whose daddys aren't buying them everything) have to resort to taking back what's ours from greedy corporate scum. The easiest things to steal from the store is stuff like pens and other small stuff that you can put in your pocket. It's good to be wearing big pants that you can fit a lot of stuff in.


Food
Slim Jim is the easiest food to steal from a store. Also if you're at a gas station you can just heat up the frozen food and eat it and not pay and they can't do shit about it legally.


Skateboarding
Ollie tip: if you reverse your front bolts so that the screws are sticking out of the top, you can use them to lift up the board easier with your front foot. This would be good if a cop was chasing you and you had to ollie over tall shit while skating away.


Jocks
Football is for gay men who have a napoleon complex.


Computer Shit
ummm... ever heard of a darknet????
Find me on usenet:
alt.binaries.punk
alt.punk.uk

Also, Mobman is not a fucking hacker, he is a script kiddie and a poseur who is actually an informant for the FBI (hello there!).


........................./´¯/)
......................,/¯..//
...................../..../ /
............./´¯/'...'/´¯¯`·¸
........../'/.../..../......./¨¯\
........('(...´(..´......,~/'...')
.........\.................\/..../
..........''...\.......... _.·´
............\..............(
..............\.............\




________________$$$$
______________$$____$$
______________$$____$$
______________$$____$$
______________$$____$$
______________$$____$$
__________$$$$$$____$$$$$$
________$$____$$____$$____$$$$
________$$____$$____$$____$$__$$
$$$$$$__$$____$$____$$____$$____$$
$$____$$$$________________$$____$$
$$______$$______________________$$
__$$____$$______F_U_C_K_________$$
___$$$__$$______________________$$
____$$___________Y_O_U__________$$
_____$$$________________________$$
______$$______________________$$$
_______$$$____________________$$
________$$____________________$$
_________$$$________________$$$
__________$$________________$$
__________$$$$$$$$$$$$$$$$$$$$